Sheila Dunphy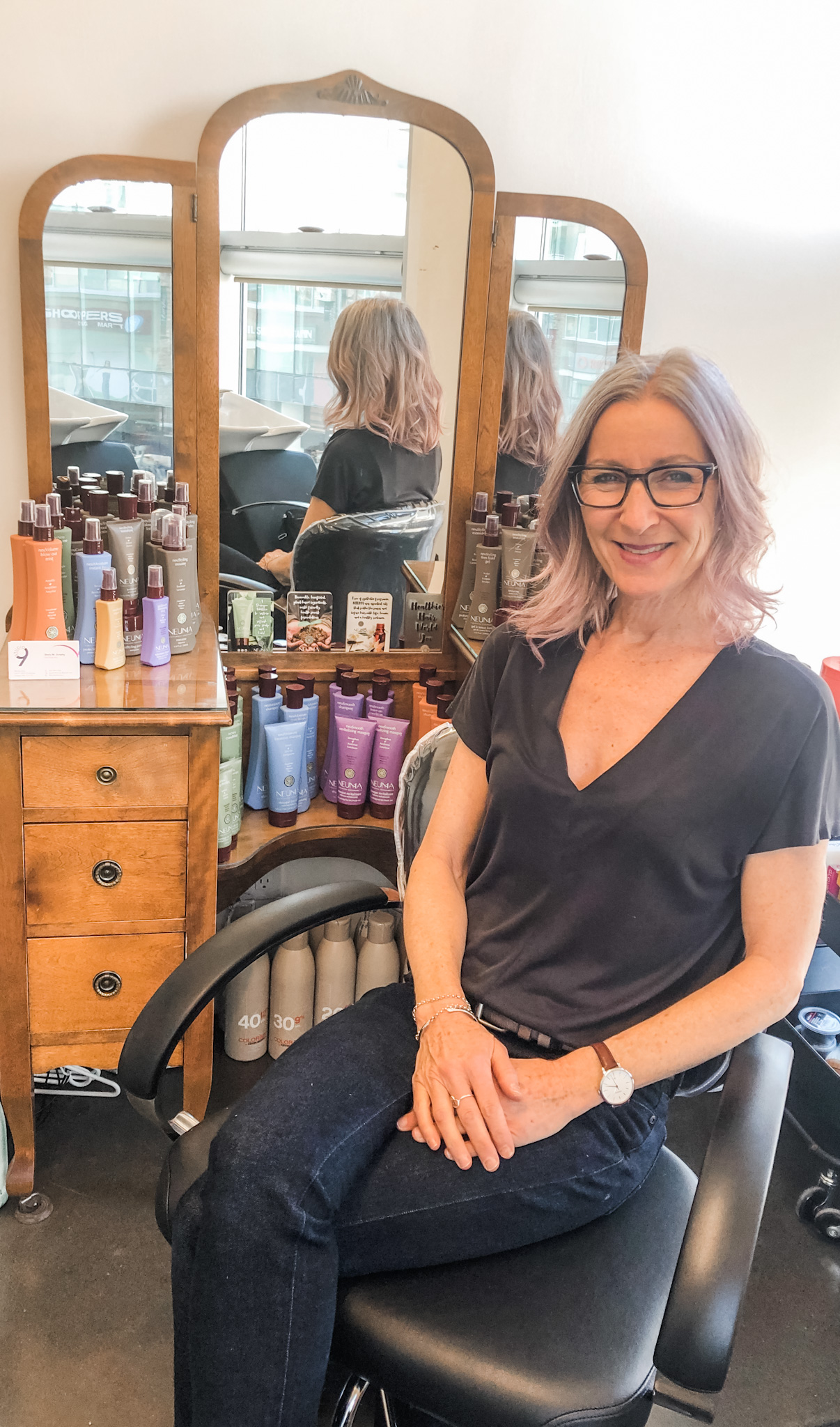 Bio
Contact Information:
Phone: 403-899-1060
Email: studio9hairyyc@gmail.com
My Motto
"It is more than the art of hair, you are building a connection with your clients that is like an extension of yourself"
My Values
Professional
I have been a part of the beauty industry since 1979.  I love my profession as it allows me to be technically as well as visually creative.  It also gives me the chance to develop relationships with my clients.  Through experience I have learned that people thrive in a supportive atmosphere.  My goal is to be a friend to support clients on their hair journey.
Passionate
I strive to provide an experience of rest and relaxation while visiting Studio9hair.  Complimentary hand massage and scalp massage are trademarks in my business.  My goal is to ensure everyone feels restored upon completion of the service.
Committed
Finding the right hairstylist is a journey.  Once you are in my chair, I am committed to finding the hairstyle that suits your lifestyle and reflects your most beautiful self.
Gentle Products
Kevin Murphy colour.me is a spectacular product, imparting beautiful results.  Honey based cream colour is ppd free, ammonia free and has naturally derived ingredients like aloe vera, shea butter and pomegranate.
Neuma is my retail line.  Renewable, beneficial plant-based ingredients.  Free of synthetic fragrance, synthetic aroma chemicals, artificial dyes and all known carcinogens, neurotoxins, and skin sensitizers.  Vegan formulas.  Never tested on animals.  Winner of the Eco-Friendly Haircare Line 2018 (two years in a row)
Testimonials
Coming to a new salon during COVID…researched online. So very pleased!  Your attention to client safety…amazing, foil highlights…perfection, relaxing space for one client…delightful. Highly recommended.  – Ann
A gentle, empathetic person, Sheila's connection to her clients is evident.
L. Stewart
Sheila does amazing work!
B. Olson
Transition is the key.  We need patience to get there but a Stylist who understands and gets your vision is the best thing ever
K. Schlenker
What you deliver as a hairstylist is "spa like"!  Everyone here gets incredible individual attention:  great consultation in style and colour, scalp and hand massage and great conversation in a most zen environment!  So much of what we need these days!  Don't hesitate people…go!
N. Bugeaud
Love my new hair!  Thank you so much!….so worth the drive to Calgary for fabulous hair!
S. Marshall
Totally worth driving 3.25 hours to be with my dear friend and longtime hairstylist!
S. Martin
Amazing artistic ability, I'm very pleased
B. Haener
I love it, you are so talented
K. Fikowski
Fun hair!  Undercut & curlers.  Thank you so much, Sheila Dunphy – I love it!
S.A. Mowat
Sheila Dunphy,
Licensed Beautician, Marvel Beauty School
Bachelor of Arts, University of Alberta
Counselling Women Certificate, Faculty of a Extension, University of Alberta