Rhonda Keck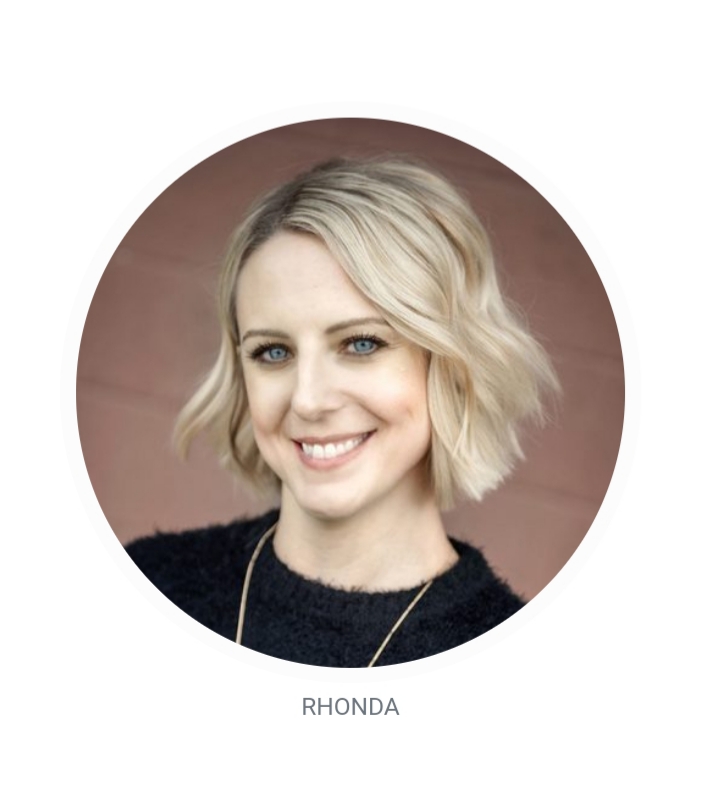 Bio
Welcome to my studio!
I have been doing hair for 20 wonderful years. The love and passion for it is something that was always in me and what I was always meant to do.
Even though I've been in the industry for 20 years I still love learning new trends and mastering my skills, especially from my fellow stylists. I love making sure each and every one of my clients is taken care of and they leave feeling loved and beautiful on the inside and out.
I specialize in all colors, highlights and balayage, as well as color corrections, I got you! I also have a major love for bobs in all forms.
A few things about me…
* I love my dog more than life itself
* I appreciate a great meal and a nice glass of wine
* I love to travel even though I have to pop 2 ativan to fly
* And my family and friends mean the absolute most to me, and I really try to bring that sense of home into my studio and to every one of my clients
I am so excited to welcome you into my studio!
Text/call  Rhonda  403 801 3754
Hair services
Ladies haircut 65
Ladies style 45
Men's haircut 30
Girls cut 13 and under 30
Boys cut 13 and under 20
Color services
Color, cut, blowdry  130
Color, blowdry 110
Highlights, cut, blowdry  180
Highlights, blowdry  140
Partial highlights, cut, blowdry  120
Color only/toner  45
Specialized services
Balayage, cut, blowdry  250
Balayage,  blowdry  200
Perm, cut, blow dry 150
All prices may vary depending on hair