Nermeen Khella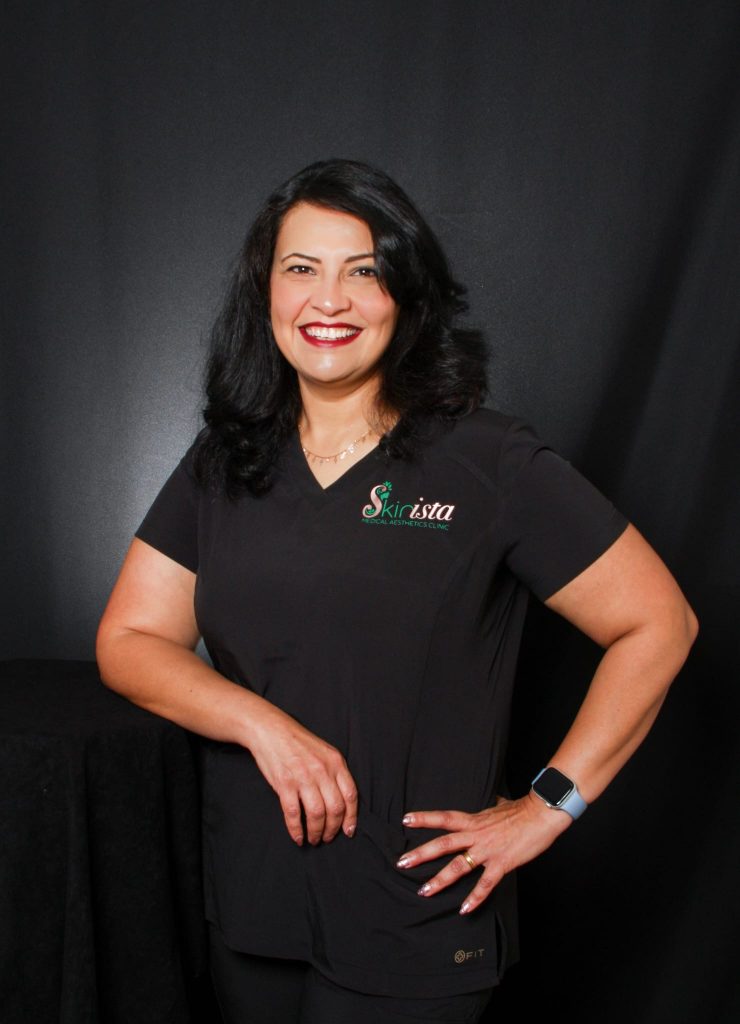 Bio
Medical aesthetician and co-founder of Skinista Medical Aesthetics Clinic
Skinista, where beauty and wellness meet expertise in medical aesthetics. Co-founder, Nermeen Khella (MBChB), brings a unique blend of medical knowledge and passion for skin care.
Originally immigrating from Cairo, Egypt, Nermeen completed medical school and received comprehensive training in pediatrics and neonatal intensive care. During this time, she actively contributed to research endeavors centered around autism, further demonstrating her commitment to the field of medicine.
Upon moving to Canada, Nermeen devoted her time to caring for her family while nurturing the dream of resuming her medical career. Life's demands led her to pursue additional education, earning a medical office assistant certificate and delving into the field of education as an assistant.
Driven by a deep-rooted interest in dermatology and skin care, Nermeen recognized her true calling. Determined to follow her passion, she shifted gears and immersed herself in the realm of aesthetic medicine. Through rigorous training and dedication, Nermeen acquired her license as a clinical aesthetician, allowing her to offer top-notch services to the valued clients.
Now, as a co-founder of SKINISTA, Nermeen combines her medical expertise, aesthetic finesse, and entrepreneurial spirit to deliver unparalleled care and transformative experiences. With her guidance and the support of the skilled team, we are committed to helping you achieve your skin's optimal health and radiance.
Discover the power of medical aesthetics and embark on a journey to a more confident, rejuvenated you with SKINISTA.
To book your appointment please visit https://skinista.ca/ or call (825) 488 4333.