Mary & Anne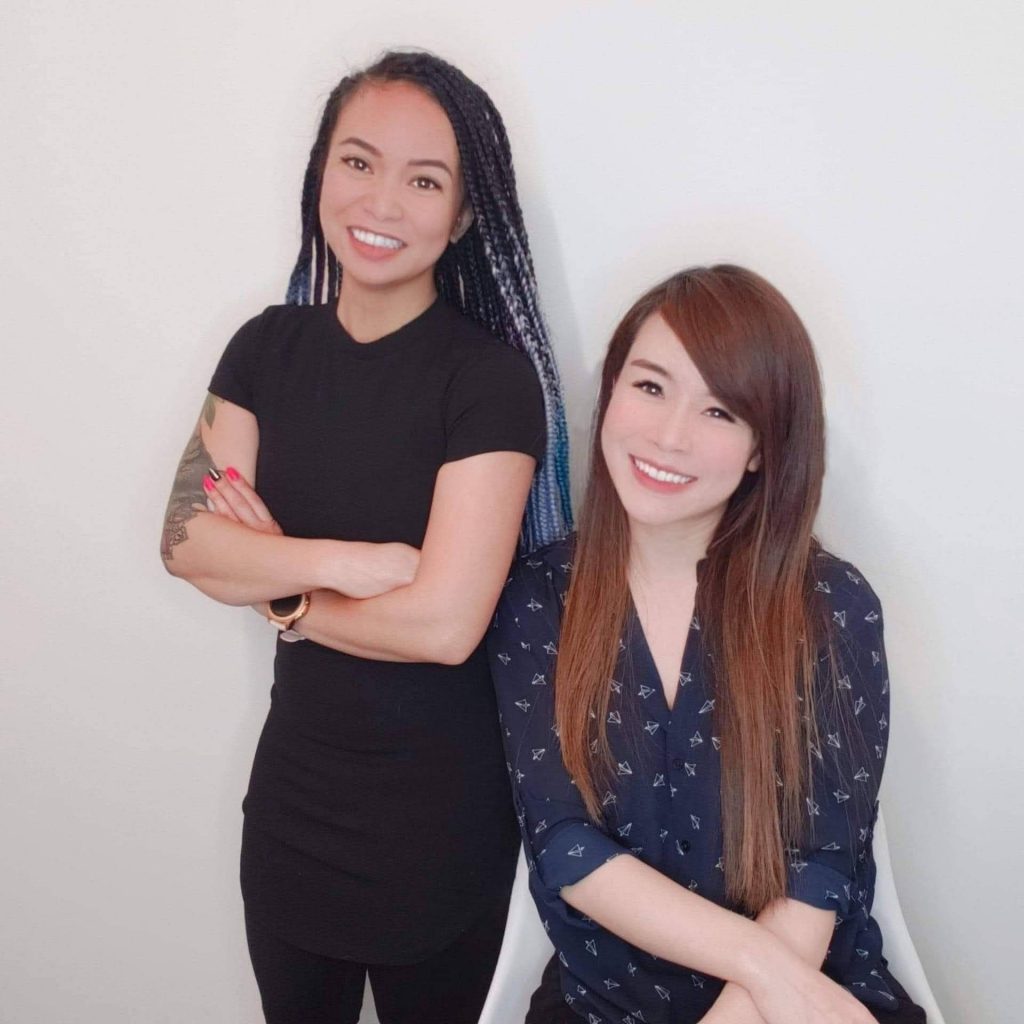 Bio
Anne, the owner of Flutter Spa Yyc, has been fully certified in the beauty industry since 2008, specializing in eyelash extensions, gel nails, waxing and in all esthetics. She is very well known in the lash industry and currently holds 3 lash extension certifications in classic, volume and mega volume. Not only that, she is certified educated with the prestigious National Association of Lash Artist (NALA). Anne also holds an honors certification in gel nails and trained in all types of body waxing. Being able to help her clients amplify their beauty and feel beautiful warms her heart. She has had the privilege of working in various spas and beauty related careers gaining the utmost knowledge in client relations and overall care, giving you the most out of your visit.
Mary, the owner of MBeautéBar, specializes in the permanent makeup industry for almost 4 years. Certified by the world renowned PhiAcademy in PhiBrows. She loves creating custom beautifully shaped brows for each and every client. Her love to help each client feel beautiful shows within her work. The goal she works for is to achieve that natural and perfectly crisp hairlike strokes following each person's natural hair growth. Not only does she love doing brows, her heart goes out to lash lifting as well where she earned her certification from YumiLashes. Many of her clients love the natural look and low maintenance of our lash lifting treatment which includes an additional lash tint that gives that extra oomph of a wow factor. Want glowing skin? Mary also has her certification in microneedling with PhiAcademy in PhiLings for all parts of the body that will help generate new collagen and skin tissue for smoother, firmer, more toned skin, treat various scars, wrinkles and large pores. Look for her work on her instagram to see what she could do for you!
With their love in the beauty industry, Anne and Mary have collaborated to open up their new studio called Frisson Beauté located in Citizen Salon Studios in Marda Loop. They are both extremely excited and grateful to be able to move into this new chapter with the support of all their amazing clients. Come visit their private studio and enjoy a relaxing one-on-one atmosphere at Frisson Beauté!