Lori Dixon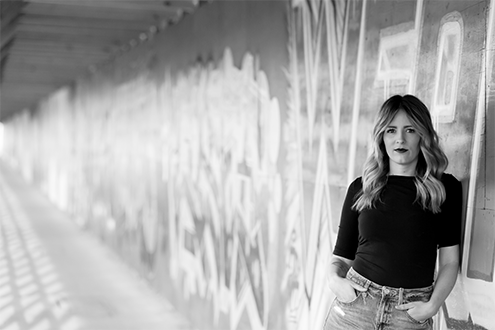 Bio
Lori Dixon's hair career began when she graduated with honours from MC College in Calgary in 2007. After school, Lori immediately transitioned to a full-time stylist at Influence Salon where she has worked for the past decade. In addition to working in the Salon, she has provided services for Weddings, Fashion Shows, and Fashion Photography. Lori's passion and focus is colouring, cutting, and styling.
Over the years Lori has expanded her education with industry leading training including: Redken 5th Avenue training in New York City, L'Oreal Colour Trophy Certification in Montreal, Multiple Sam Villa Seminars, and the Redken Symposium in Las Vegas.
Moving forward, Lori is proud to provide hair services exclusively from Colour Theory, a boutique salon located at the Citizen Salon Studios in Calgary. Owned and operated by Lori, Colour Theory will serve as her creative and professional outlet moving forward. Lori will continue to build and maintain great relationships with clients, and provide them exceptional hair service while remaining knowledgeable on current hair and fashion trends.
To book an appointment you may use the online calendar below, call, text, or email.
In addition to services located at Colour Theory, Lori is available for remote stylist services (Weddings, Fashion, etc). Please contact (phone/email) directly for further information.