Amber Walliser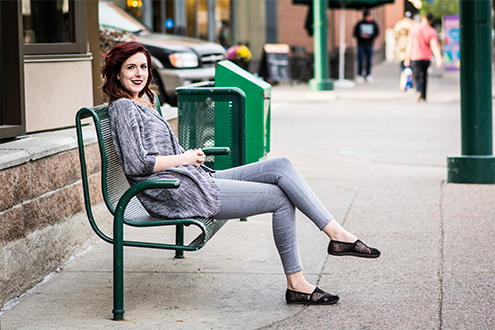 Bio
Amber is a Color Hair Studio
"Living life colorfully"
Hello, I'm Amber, owner of "Amber is a Color Hair Studio". I'm very excited to share my passion with you. I specialize in all areas of Color, Women & Men's Cuts, and Special Occasion Hair Styles and Braiding. I pride myself in learning the latest trends for my clients to not only keep them looking great with jaw-dropping looks but also to help them see the beauty within themselves.
My career as a hairstylist began in high school where I immersed myself in cosmetology which allowed me to fast track my training at MC College with two scholarships. I have nine years of experience in the hair industry. Thus allowing me to travel for different hair shows and volunteer for different organizations like the Canadian Down Syndrome Society and the Canadian Cancer Society.
My passion for hair has led me to become an Oligo Professional Educator where I now share my enthusiasm with other like-minded hair professionals.
I was fortunate to have lived over sea's which enhanced my love for travel and has given me a vast experience in seeing different cultures throughout the world.
I'm very excited to start my adventure as a business owner here at Citizen Salon please see below to book your appointment.
Amber
403-835-3021