Julia Kyle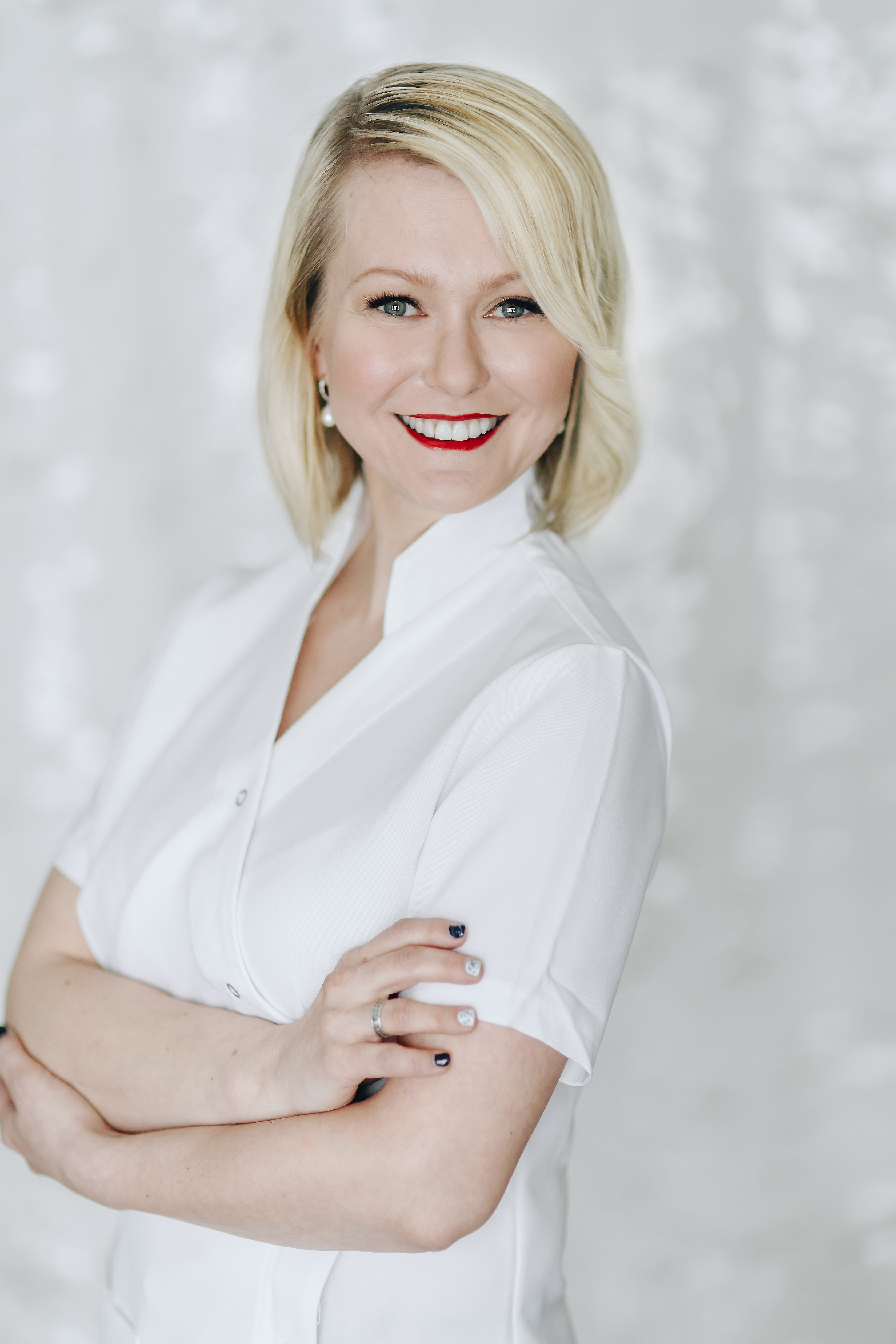 Bio
Have you ever looked in the mirror and sighed because your skin is having "one of those days", or your favorite jeans refuse to hide your tummy pooch? Yes, yes, you know that acne is a stage of life, aging is a normal process and you should be proud of this weight because you cared for your babies. Oh yes, your hair is thinning too… You wish it was different…
European Facials & Company specialists know exactly how it feels!
Julia Kyle, born and raised in Europe and trained intensely in North America, had acne growing up, gained and lost few pounds thanks to kids and daily stress and just turned 40! She believes that anyone; any woman at any age deserves to love herself and feel like a Goddess!
Julia is Senior Advanced Clinical Esthetician, Educator, and Skin Care Coach, has over a decade of experience, hands-on knowledge, continuing training, offers high-level professional products, rare and effective procedures that allow creating custom programs for her clients. She continues the tradition of her mother and grandmother who taught her the magic behind herbs and how they help your skin in so many different ways. While growing up, she learned the art behind cosmetology.
European Facials & Company offers the latest advanced treatments in the beauty industry: Cosmetology Extractions, Anti Aging Face massage, Dermaplaning, famous Hydrafacial and Carbon facials, as well as Carboxy, Gold and Diamond Collagen procedures, together with Collagen Induction Therapy / Microneedling and Hair Growth treatment, HIFU skin tightening, Tattoo and Pigmentation Removal, Body Sculpting, Diode laser Hair removal, Brow microblading and much more! And yes, we offer payment plans too!
To determine the treatment that suits you – simply book complimentary! From skin consulting to Body Sculpting consultation, Julia will create an individual plan to achieve the desired goals within your budget and time frame.
It's not just your skin and your body that will look and feel great – your confidence will rise, your make up will complement (not hide) your natural beauty, and your jeans will fit better! Most importantly, you will fall in love with what you see in the mirror even more than you did!
Great skin happens by appointment at European Facials & Company.
Website: www.europeanfacials.ca
To book an appointment please visit:
ONLINE BOOKING