Julia Kyle & Khrystina Samiliak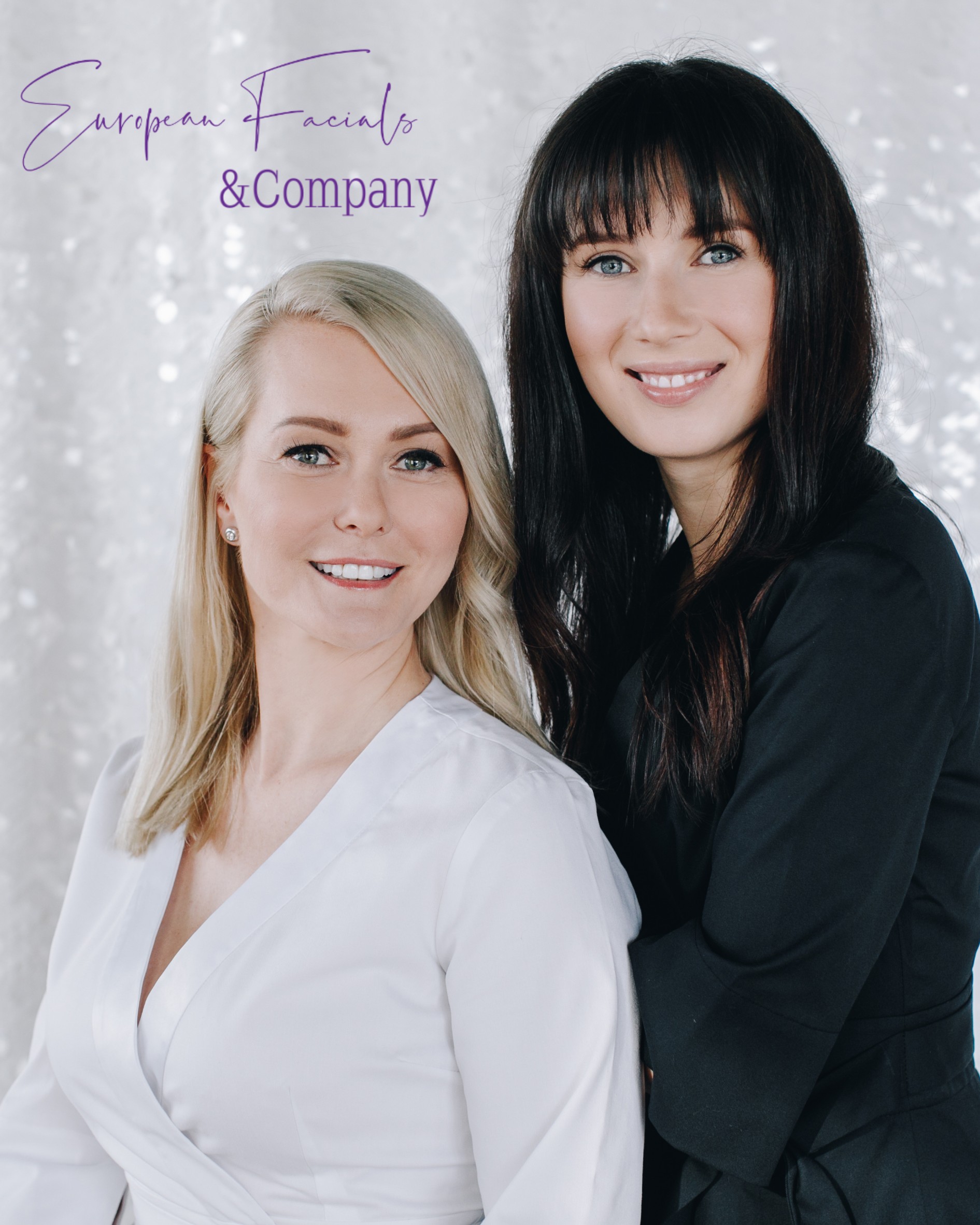 Bio
European Facials & Company is a team of advanced clinical estheticians located in the heart of Calgary, Salon Citizen.  We believe that anyone at any age deserves to love themselves and feel like a Goddess! Julia Kyle and Khrystyna Samiliak, both born and raised in Europe and trained intensely in North America and their home countries.
Julia is Senior Advanced Clinical Esthetician, Educator, and Skin Care Coach, run a successful business in the North West of Calgary for 12 years before she joined Citizen. She is also the founder and a leading instructor at Skin Reality. She has over a decade of experience, hands-on knowledge, continuing training, offers high-level professional products, rare and effective procedures that allow creating custom programs for her clients.  Julia's absolute favourite is Anti-acne treatments, HIFU Skin tightening and Body Sculpting.
Khrystina is Advanced Clinical Esthetician and Laser Technician. She has lots of experience in the beauty industry  working with one of the best Dermatologists in Canada for a few years. Her passion is different types of face massage (from Classic European to Ultrastimilating Honey massage) and Laser treatments. Khrystina takes pride in her work ethics and individual approach to every client.
European Facials & Company offers the latest advanced treatments in the beauty industry: Cosmetology  Extractions, Unique Face massage techniques, Dermaplaning, famous Hydrafacial and Carbon facials, as well as Carboxy, Gold and Diamond Collagen procedures, together with Collagen Induction Therapy / Microneedling and Hair Growth treatment, HIFU skin tightening, Tattoo and Pigmentation Removal, Body Sculpting, Diode laser Hair removal, Brow microblading and much more! And yes, we offer payment plans too!
Great skin happens by appointment at European Facials & Company!
Website: www.europeanfacials.ca
To book an appointment please visit:
ONLINE BOOKING